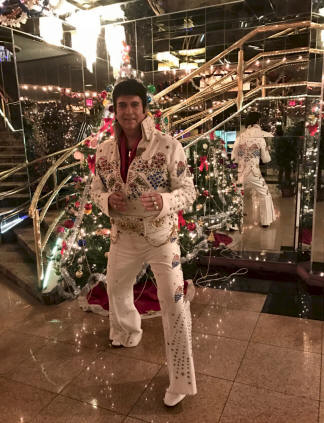 ELVIS SHOW--DON ANTHONY
FEB. 11TH 2018
STAMFORD CT

Dear Don Anthony,
I wanted to surprise my husband who is an old Elvis fan, with an Elvis impersonator. I searched online and found Don Anthonys website to be most informative and the only I found which offers a video of him performing.
The communication with Don Anthony was easy and fast. Don showed up on time in his Elvis surprisingly look-alike costume and performed to great delight of our crowd of about fifty guests, plus the very interested restaurant staff. Don Anthony has a great voice which sounds very much like Elvis along with a very believable Elvis style. He also has a prerecorded accompaniment produced by musicians sounding impressively similar to the original bands. We are professional musicians (and could be very critical) - but our Elvis was really wonderful from all points of view. He sang a nice set of the famous songs, and also performed two requests by us. His own love for Elvis' music is palpable. And of course, we could not sit still, but all got up and danced. All the guests had an amazing time.
If you want to hire a great Elvis impersonator, Don .... is highly recommended.
Suzanne and Gunnar
Stamford, CT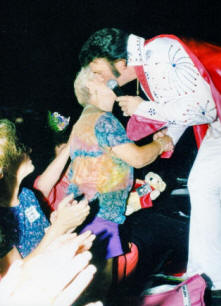 Elvis Show-Don Anthony
Jan. 28th. 2017
Asbury New jersey
Hi Don,
It was great meeting you, thank you again for giving my wife, our family, and our friends a great Elvis Show it was lasting memory!
Don Anthony, gave a wonderful, first-rate Elvis Show performance at our family surprise birthday party, he was very engaged with the audience, and everyone at the party was truly impressed. The feedback I received was outstanding, and in my opinion if you book Don Anthony, your guests will love him, and he is a marvelous Elvis Impersonator. His look, his eyes, his outfit makes you feel you really watching Elvis. Thank you again!!!
Wayne Lloyd
Asbury New Jersey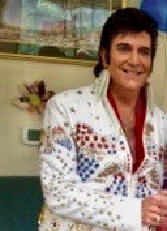 elvis show--don Anthony
jan.21st. 2018--sunday
dawn bocci
Howard beach--Lennys Clam Bar
To Don Anthony
We enjoyed so much your performance of Elvis at our party. You sang and looked just liked him. Everyone at the party had such a good time. Loved your Elvis jumpsuit. I highly recommend you!!!! Thanks so much for making our occasion special. Sincerely Dawn, Angela and family and friends.
Everybody at Lennys Clam Bar Howard Beach was so impress with your Elvis show. It was like Elvis was really there??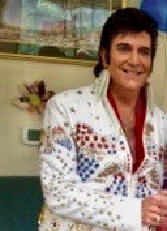 elvis show --don Anthony
stamford ct.
Cheryl gentil
date--jan 18th. 2018
Dear Don Anthony
I want to thank you so much for your Elvis show making Mary Ann feel so special. You were wonderful and she loved every minute of it. You put on a great Elvis show. She was amazed by your Elvis performance. All the women thought they were at a Las Vegas show. We will tell everybody about you.
Thanks again,
Cheryl Gentil.
stamford ct.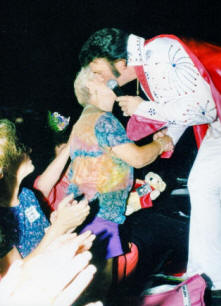 elvis show---don Anthony
jan. 9th date 2018
glen cove Long Island
the regency-glen cove
Dear Don Anthony,
"When Don Anthony (Elvis) walked in to The Regency lobby, I was blown away by how much he took on the look, mannerisms, and Southern charm of Elvis himself. Don has the presence of a star with his height, good looks, and obvious love of The King himself. His audience was delighted to hear the Elvis classics, Suspicious Minds, Heartbreak Hotel, and My Way; but also thrilled to be sung to as if they were the stars of the show. Don Anthony took us back to Las Vegas in the 50's and was a consummate professional. He brought his own equipment and did not need anything from staff except to enjoy the show.
I highly recommend DonAnthony and plan on hiring him to transform himself into Sinatra!"
Gail Kump'
Community Relations Liaison
The Regency at Glen Cove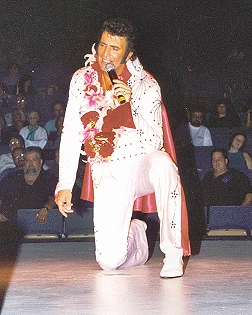 elvis show--don anthony
dec. 27th 2017
Rosa's birthday party
new rochelle ny

Hi Don Anthony,

Thank you so much for a great elvis performance, the whole crowd was singing with you!!. Your Elvis impersonation was amazing, for my mom's 80th Birthday!!!!
You look just like elvis ,my mom felt like elvis was really there!!! you are a true professional. Thank you for making it the party of the year.
Anybody looking for a great Elvis this is the man.

Nancy R., New Rochelle, NY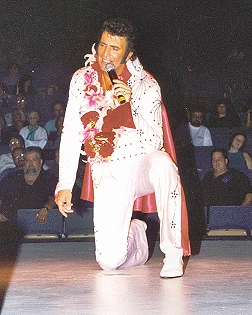 elvis show-don anthony
dec. 9th 2017
newton new jersey

Thank you Don Anthony for the AWESOME party!!! My mom will never forget her 70th birthday ! She was so happy as her idol Elvis surprised her and serenaded her!

Don is an amazing Elvis entertainer, he looks and sounds just like Elvis. He interacted with everyone at the party and I highly recommend him!!!

Thank you,
Lisa McCaughey,
Newton New Jersey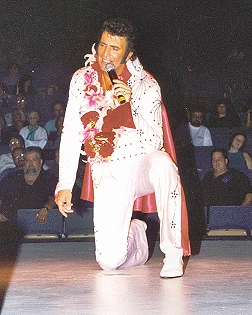 ELVIS SHOW--DON ANTHONY
AT VERDI'S WESTBURY LONG ISLAND NY-Catering hall
NOV. 30TH 2017

HI Don-

Just wanted to thank you again, you are a true talent and professional
hands down. You worked very hard to entertain and make everyone happy and you
succeeded! The entire LI postal employees were talking about your elvis show today!
It was a great night because of you. I must add that your voice was so fantastic some people asked me if you
were lip syncing to Elvis. but i know you were not !!!!!
God Bless you and Thank You very much for a great elvis show some of my guests felt like they were in las vegas watching a las vegas Elvis show, You should be in las vegas.!!!!
I would highly recommended you!!!
Thank You again!!!!!,
Tom Barone,
President of long island postal workers.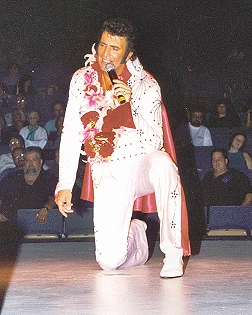 elvis show-don anthony
erica posse
hawthorne new jersey
date-nov. 19th 2017
Hi Don-
Thank you so much for the great elvis show at my Aunt's 50th Anniversary Party.
I think she thought you were actually ELVIS-
It was awesome. You are great!!! you look and sounded like elvis-- Thanks again!
Erica Posse
Hawthorne new jersey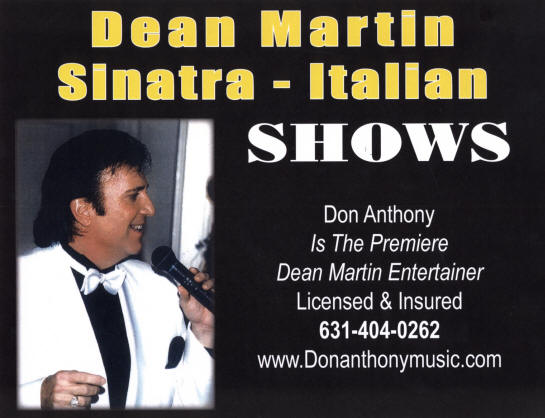 DEAN MARTIN - sinatra show--and dj--don anthony
Hi Don Anthony,
Some of the comments were: "He was great, the audience loved him so much that at the end of his show, we all gave him a standing ovation". "His show made me feel like I was 16 again". "He is an excellent sinatra entertainer". "His interacting with the audience was amazing and I was surprised that most of the audience was singing along", especially to the song, "Summer Wind' "His voice is beautiful".
We all love Frank Sinatra and Dean Martin, he made us feel like we were in Las Vegas, he came out in a tux just like Sinatra -wow what a show!!!!
If you want a great Sinatra entertainer, he's the man. Thank you Don Anthony for making us feel great!!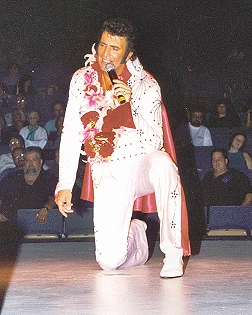 ELVIS SHOW--AND DJ
MIKE AND DENISE STEFANIDIS
JULY 29TH 2017
MANORVILLE LONG ISLAND NY
I wanted to let Don Anthony know that he did a great job. Doing my 70th birthday party. His D.Jing was very good played the type of music for the people that were at the party. His Elvis act was very very good. He has a voice just like Elvis. He also got all the people involve on the dance floor.. The price was good. I would hire him again. Without a doubt. Don Anthony made my birthday party to rememeber for a long time!!!
Thank you again Don Anthony YOU DID A GREAT JOB !!!!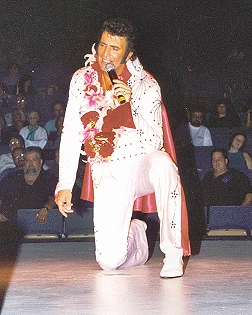 Elvis show --Don Anthony
joni friedman
greenport long island ny
july 19th 2017

Dear Don Anthony,
Turning 21 can be very emotional. Isabel's love of Elvis started as a toddler.
Don's Anthony Elvis show brought it all home in a sweet and professional performance. His arrival brought strangers in from the street and his beautiful voice brought the biggest smile to our daughter's face. We laughed, we cried, they danced. Priceless. Hes amazing Elvis Impersonator!!! Just great. thank you Don Anthony
joni friedman- greenport long island ny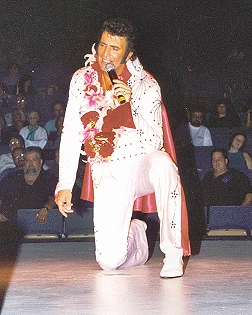 elvis show-don anthony
june 25th 2017

Dear Don Anthony,
I just wanted to thank you so much for such a great elvis show you put on for my boyfriends birthday party. He will never forget it. And people are still talking about it and I'm sure they will be for a long time. You were truly a awesome elvis and a great guy. And I'm glad my boyfriend made you laugh many times too.... He definitely is a one of a kind. As soon as I get good videos I will forward to you. Again thank you so much for making this man's birthday unforgettable he is one of the biggest Elvis fans I know and you are truly a great elvis impersonator

Sincerely,

Florence M. Jordan
Mays Landing, NJ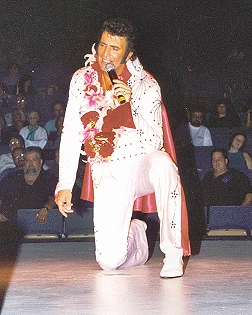 ELVIS SHOW--DON ANTHONY
GEORGE & KAREN QUACKENBUSH
DATE-JUNE 18TH --2017
Dear, Don Anthony,
Thanks so much for making Mom's day as we celebrated her 80th birthday here in our home. She tells everyone she sees that 'Elvis' sang to her on her birthday! don anthony you were amazing as elvis.
The entire family enjoyed your performance. We especially appreciate your flexibility in singing everyone's elvis favorites - several times when requested!
As we are sure you know, the elvis suit really adds authenticity to your performance. The family was so happy that you took the time to pose with us all. Everyone is sharing their photos on Facebook. We've even had friends ask for your name! we will tell everybody about you--and how you made mom feel like she was seeing elvis live-thank you so mush!!!
You exceeded our expectations and ensured a party everyone in the family, especially Mom, will be talking about for a long time!
Best regards,
George & Karen Quackenbush
Browns Mills, NJ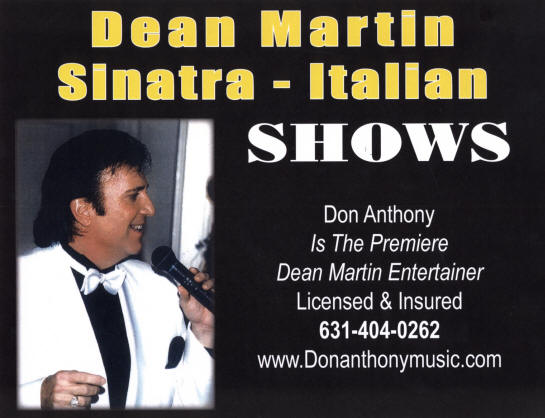 sinatra show--and dj--don anthony
april 29th 2017 -sat nite-
greenwich ct.
Dear Don Anthony,
I hired Don Anthony Sinatra entertainer-- for my boyfriend's surprise 60th birthday party in Greenwich Ct on April 29, 2017. He was fabulous and made my 4 hour party so much fun. He was there early, set himself up, and needed nothing more than an extension cord from the restaurant. He DJ'd and sang for all my guests. Everyone loved him and he played all the songs I requested. He was very affordable and made the party so much more fun. I am very happy I hired him and would recommend for any occasion someone has. you are a great sinatra -dean martin entertainer
Denise Eagan--grenwich ct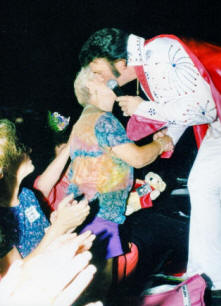 elvis show--don anthony
April 8th, 2017
Florham Park, NJ
As soon as I decided my Aunt's 85th birthday party would have an Elvis theme I knew Elvis himself also had to be there. I hired Don Anthony and I couldn't be happier! My Aunt as well as my other 50 guests who ranged in age from 1 to 85 are still talking about the show. Don Anthony was so great and had everybody joining in the fun. It was as if the "King" himself was at the party! I cannot say enough about Don Anthony and his talent. He absolutely made my Aunt's day complete as the look on her face was priceless.
Thank You Don Anthony!!!
Theresa W.-----Florham park- New Jersey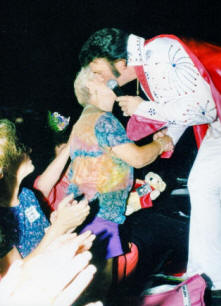 elvis show-don anthony
jan. 15th 2017
coram long island ny
We would like to thank you Don Anthony for making my mother's 80th birthday a very special one. One that she'll be talking about for a very long time. You are one of the best Elvis impersonators. I love the way you kept everybody involved in the show and made her feel very special with the teddy bear and flowers. Thank you again for making her birthday so special..
You are the best.
Kathie Pape,
coram ny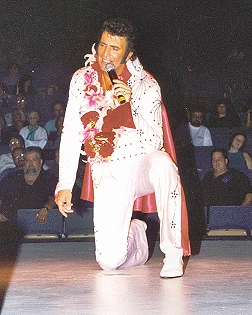 elvis show--and dj
date-oct 29th -2016
north caldwell nj
Don Anthony
Just wanted to thank you for your elvis show last Saturday Night, it was very entertaining. You made our Halloween Party a great success.We at the Four Seasons really enjoyed your singing, your voice sounded so much like Elvis. You looked like Elvis and we had lots of fun, you were very professional.The music you played as a D- Jay while we ate and after your show was good too.
Thank you again for a fun evening.
Lisa- from north caldwell New Jersey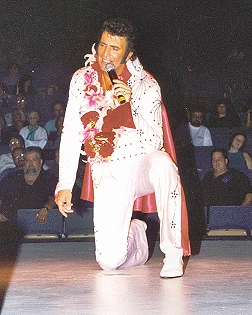 elvis show----sinatra show----Don Anthony
oct. 1st. 2016-sat.
New Milford New Jersey

My name is Robert Quinn, the chairman of the Elvis and Friends Event we had at the
the Ascension in New Milford, New Jersey with Don Anthony doing Frank Sinatra, Dean Martin,
, Michael Bubble, Bobby Darrin, Tom Jones. and then for forty five minutes,
Elvis Presley. He is a great entertainer and impersonator.
I have been involved in Parish Events for over ten years, and we have never had an event
with the reaction I saw and witnessed at Don Anthony's Elvis and Sinatra show, It was a pleasure to work with
him in booking the show, he was very friendly, in fact he even called a few weeks before the
show and the week of the show to stay in touch with us, and on the night of the show, arrived
over an hour and a half before the performance was to start.
We had close to a complete sell out for the show, which says a lot all by itself.
The people were there to be entertained. and I can tell you first hand they were ecstatic.
You never saw so many happy smiling faces that night. Don Anthony did more than
sing, he got the audience personally involved by interacting with them, talking to them,
dancing with the ladies.and recruited people out the audience be part of the show. He
got the audience to sing out loud during part of the show, People were standing,
clapping, and applauding like crazy.
The next day I can't even begin to count many people came up to me and told me
told me just how much they loved the show.
I would recommend you book Don Anthony as a great elvis impersonator - it felt like elvis was really there!!!--he also does sinatra -michael buble great too!!!!
Robert Quinn --New Milford New Jersey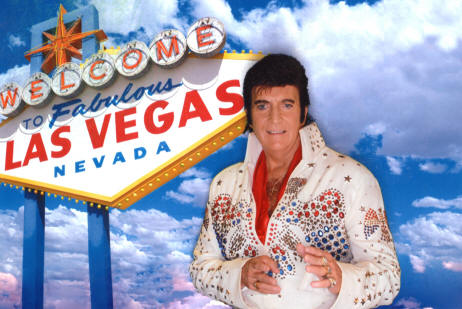 elvis show-don anthony
aug. 7th 2016
marlboro new jersey
dear Don Anthony,
don anthony is truly a professional elvis entertainer, who kept our audience rocking through out his performance of elvis he sang hit after hit with all his original moves and costumes. as part of his show, don pulled men and women to join him in skits and also had giveaways for the ladies. his voice so authentic, you have to hear him to believe it!! he is so close to elvis . i am an entertainment director and have received nothing but positive feedback from his elvis show. it was a evening to remember and i rate him as a five star elvis performer---look forward to booking him again for a different show.
frank magarelli--entertainment director
greenbrair at marlboro new jersey--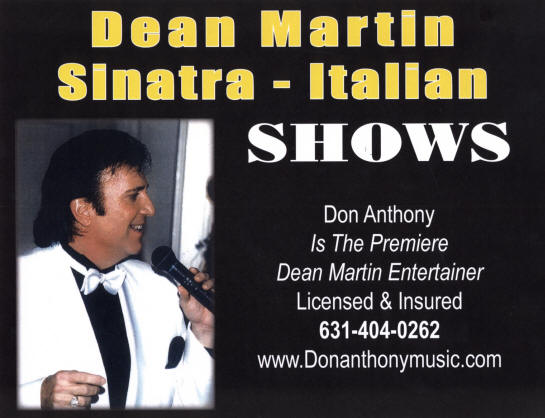 sinatra-dean martin show
don anthony--july 17th--2016
hauppauge long island ny
"Don Anthony responded to my request immediately. He fulfilled a very last minute request. He was prompt, professional and priced reasonably. Very easy to contact, arrange and deal with-the way it should be. He did an Italian/Sinatra/Dean Martin show. He looked the part perfectly, with his clothing as well as mannerisms. Don Anthony made the birthday girl (at 90 years old) feel special with personal attention. His voice is perfect. Listen to the clips on his website. He sounds exactly like the original singers- Sinatra, Martin, etc. A quality setup and speakers added to the great performance.
I would recommend Don Anthony in a heartbeat. Everyone present enjoyed his performance. Very impressed. Class act all the way. Five Stars.
-John Ottosen from Hauppauge, NY"
Thanks again,
John K. Ottosen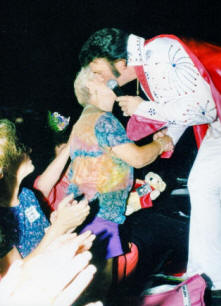 elvis show -- july10th 2016
don anthony--middletown ct
Hi Don anthony,
You were a HUGE hit at my mother's birthday party!!!! My mother will remember for the rest of her life!! She was actually able to have Elvis to herself!! Ha ha…
I cannot THANK YOU enough for all that you did on Sunday!!! I was super glad that you were able to accommodate my mother's birthday party!!
You did a great elvis show for my mom, you are the best!!!!!!
Should I need Elvis again I will call on you!!!
Thank you very much again!!!
Beth dufour----middletown ct.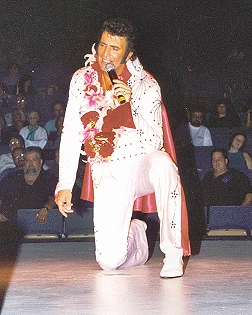 elvis show--july 2nd 2016--don anthony
east islip ny long island
terry robson
On sat. July 2, 2016... Mr. Don Anthony did an Elvis impersonation for my 2 Aunts who turned 75...( as they loved Elvis....After a couple of interviews with other impersonators of Elvis, I hired Don Anthony for the job...I called his mgr a few times, I also spoke with Mr. Don Anthony himself...both were easy to speak with & very clear on what I should expect for the show, ...I was not dissapointed at all.. Either were my aunts, or the 40 guests that came too!! Mr Anthony sang & preformed beautifully,just like elvis- his assistant Tony, who set up the sound system was a sweetheart & easy to work with also.. As an Elvis impersonator ...DON DID NOT DISAPOINT AS HE LOOKED & sounded just like elvis,..he sang personally to my aunts & the crowd too!! He was gracious as well as charming... These guys were very professional, and I live in woodside Queens ny...and wanted to suprise my aunts in Islip Long Island my...DON & his assistant were there on time & gave their all.. To me. It was money well spent too, Mr. Don Anthony also stuck around for a bit to let our guests take pics with him too.. Even the men in the crowd thought he was terrific elvis impersonator...in the future I am hoping to hire Mr Don Anthony again....thx again Don & Tony.. Hope to see u guys again soon!! Terry...

terry robson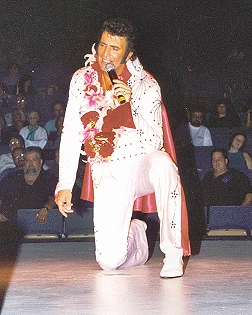 elvis show--don anthony
fri. june 3rd 2016
staten island ny

Dear Don Anthony,
Thank you so much for a wonderful elvis performance at my husband's surprise 50th birthday celebration. You were very close to the King and sang our favorites so well, especially Suspicious Minds, love that one! You made this occasion very special for a crowd of Elvis fans (my husband and all his friends actually went to Graceland years ago!) I will recommend you to all my friends, you are a wonderful elvis entertainer, thanks again!

Sincerely,
Lilla Perrone from Staten Island, NY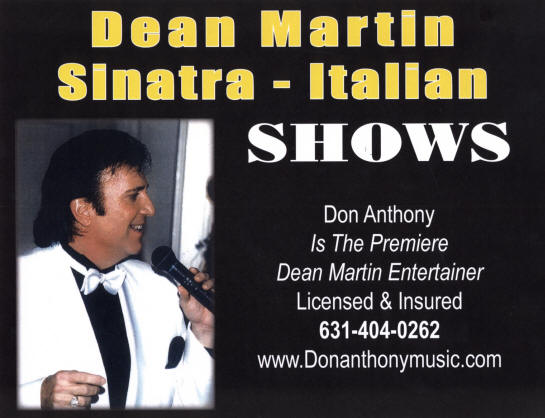 sinatra show-may 7th 2016
glen head long island ny
don anthony- sinatra entertainer
Dear Don -Anthony,
I'm writing to say thank you so much for your wonderful sinatra appearance at our annual Kentucky Derby block party last Saturday. You showed up on time, with a smile, ready to perform some truly authentic sounding Frank Sinatra tunes. You're very talented.
All our guests had an amazing time! They especially had fun joining in your act with our "New York New York" kick line!! I'd recommend you to anyone who's looking for some great sinatra entertainment. You really added to a fun-filled family day for us. Be well and thanks again!
Sincerely,
Claudette S. Rowell and our neighbors- at Magnolia Place-glen head long island ny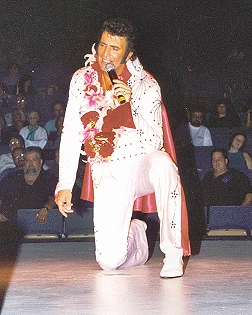 elvis show- don anthony --may 8th 2016
brooklyn ny

Hi Don anthony
On a whim, we hired Don Anthony elvis impersonator to surprise our mom on her 70th birthday. In
hindsight, we feel so fortunate to have booked him-Don Anthony was
professional, flexible, easy to work with and a dead ringer for Elvis!
The song selections had everyone dancing and he couldn't have been
nicer (or more charming). Don has a great voice which was perfectly
matched with Elvis' dance moves. Don Anthony comes highly recommended...we
would definitely book him again.
jennie drogoszewski
brooklyn ny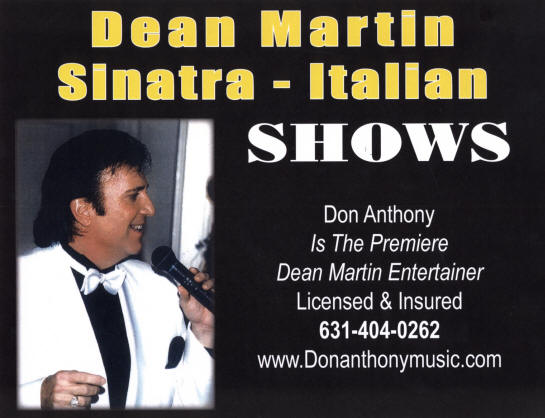 sinatra show--don anthony
englishtown new jersey
may 1st. 2016
My husband's 75th Birthday Party a success because of Don Anthony's amazing talent and his Sinatra repetoire..
He has a fabulous voice and want not only Sinatra..but Bobby Darrin,Elvis,Tom Jones,Engelbert, Barry Manilow and many of our favorite Italian songs..
My husband was thrilled with how he made him feel special and our guests were totally involved because Don Anthony got everyone involved singing and even dancing!
I want to plan another party just to have this gentleman entertain us..
He is a fabulous sinatra entertainer!!!!
Mary Ann D'Elia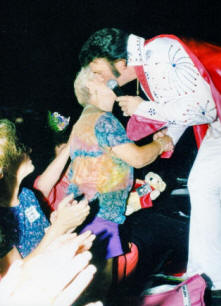 elvis show--april 24th. 2016
east islip long island ny
I want to take a moment to thank Don Anthony for his Elvis show at our 2016 Jigsaw Run for Autism. This was a special tribute at our event on behalf of my late husband who loved Elvis. Don was a hit with the crowd of runners and walkers who walked or ran by him with high fives and big smiles!!! He did a great job and was enjoyed by all! Thank you for your support Don Anthony elvis impersonator !! See you next year!
Bea Huste-Petersen
Founder EJ Autism Foundation
PO Box 464
East Islip, NY 11730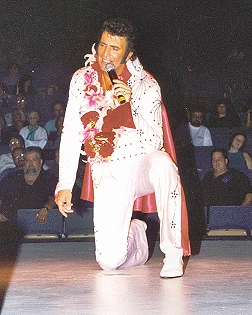 elvis show-don anthony
april 21st. 2016
south hampton ny-corporate event
I hired Don Anthony to be "Elvis" for my clients
Customer Appreciation Party on 4/21/16 at The Muses in Southampton NY. He communicated with me regularly leading up to the event.

When he arrived he looked stunning! What a close resemblance to Elvis. His outfit was fabulous. I only hired him to mingle with my guests and take photos. To my surprise he not only danced with us but volunteered to sing and take requests. Many of my clients commented on how well he sang.

Don was easy-going, professional, and extremely talented. He made the party so much better, I would highly recommend him without a doubt!- Elvis would be very proud of don anthony!!!!
Sincerely,
Felecia A. Wilson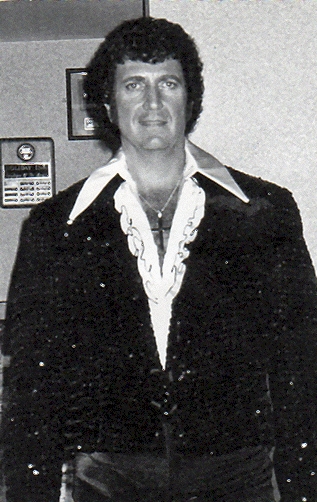 TOM JONES SHOW - DON ANTHONY
--fairfield club -st. james long island ny
MARCH 19TH. 2016
hi don anthony,
we want to thank you for your great impersonation of tom jones. you performed at our st. paddy's event held here on march 19th. you sounded better than the real tom jones. the response from the audience was overwhelming. you look just like tom jones and move like him. our women threw out panties and bras at you. it was just like having the real tom jones here live. you are a great tom jones impersonator. we want to thank you again for a great show.
sincerely,
joe ventre
entertainment committee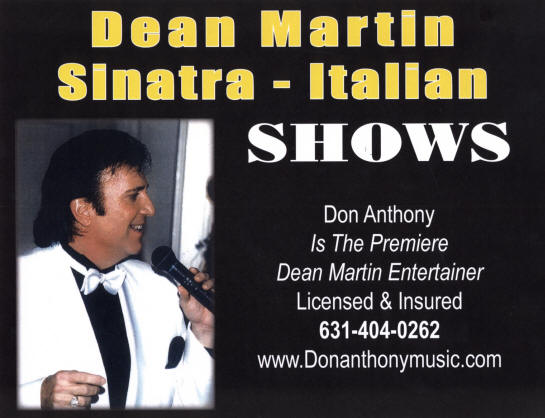 Frank Sinatra Show---Don Anthony
march- 5- 2016---yonkers ny

The highlight of my husband's birthday party was the entertainment provided by sinatra impersonator
Don Anthony. His wonderful voice and Sinatra show renderings encouraged a varied age
group, 18 - 81, to sing-along and dance. It was so very enjoyable and set the tone for the rest
of the party. A fun time for all and something I would gladly do, again.
Don anthony is a truly wonderful entertainer, if your looking for a sinatra entertainer he's the one.
Mickey Daronco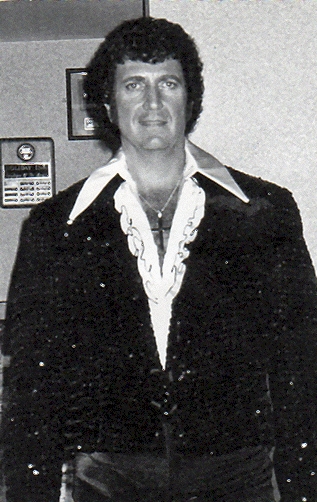 Tom Jones Show --- Don Anthony
March 2, 2016------Bourbon street restaurant bayside queens ny
Tom Jones came to Bayside NY.
I hired Tom Jones (Don Anthony) for our Mom's 70 birthday dinner.
He was GREAT! His voice and dance moves were just like Tom jones---he was spectacular.
Thanks to Don Anthony, he made turning 70 years old a ton of fun. Would hire him again!
He's the best Tom jones impersonator around!!!!
Doreen G
Bayside, NY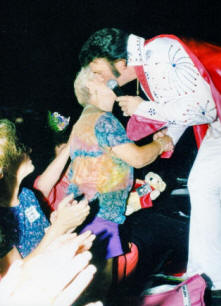 elvis show---don anthony
jan. 17th. 2016
staten island ny
We hired Don Anthony Elvis Impersonator for our Grandmother's 80th Birthday Surprise Party on January 17, 2016 at Trattoria Romana Restaurant in Staten Island, NY. We were BLOWN AWAY by his performance and captured by his charm. It was everything we expected and a million times more. My Grandma was mesmerized by his extremely believable elvis performance; she said it made her feel like she was reliving Elvis Presley! He looked, sang, and even shook his hips just like Elvis. Despite tight spacing conditions, he somehow was able to get all the guests up and dancing. This was a performance all the guests will be talking about for years! Next time anyone is looking for an Elvis Impersonator, Don Anthony is your best choice!
Thank you for making our Grandma's Birthday a day to remember forever!
Catia Twal
staten island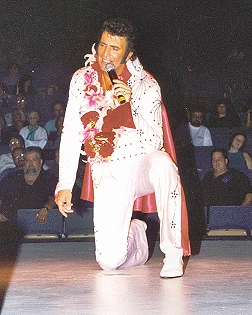 elvis show-don anthony
jan. 8th --2016
manhattan ny

Dear Don,

I had to let you know what a hit your elvis show were at my Holiday Celebration. Not only was your elvis performance tops, but your interaction with my guests put the icing on the cake. you are the best elvis impersonator around!!!!

Hope to use you again!
gratefully,
john summa
vintage abstract corp.
brooklyn ny.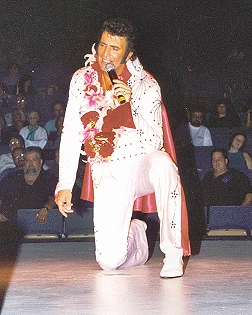 elvis show---don anthony
dec. 12th. 2015
Don Anthony, as Elvis was the hit of my father's birthday party! just want to say we were so happy with your elvis entertainment at my father's party- He captivated the audience and everyone had a great time hearing the King. Plus he got everyone on the dance floor for a memory they will never forget. Highly recommend him for elvis entertainment-- the best elvis impersonator we ever saw!!!!!
joey tyrrell
carlyle on the green --bethpage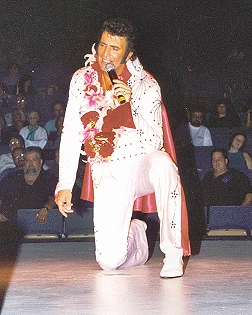 elvis show--don anthony
nov. 7th 2015
hi don anthony,
I had a surprise 50th party for my husband on November 7 and hired Don Anthony for my Elvis impersonator. I was very pleased and happy with him. He was a fantastic elvis impersonator. My husband was so thrilled. He is a big Elvis fan. He sang great ,looked just like Elvis. His outfit and moves were like the real thing. We certainly would recommend don anthony for parties.
Thanks

Gina Ruggiero--brooklyn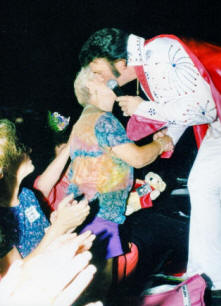 Elvis Show
don anthony--nov. 1st. 2015--sunday
glenda--islip ny
hi don anthony,
Just letting everyone out there know that I hired Don Anthony for my sister's birthday party and couldn't have been more pleased. He was awesome as Elvis and got everyone , even the men involved in his act, which was hilarious. He made my sister's party a hit and I would surely recommend him for anyone's party. Would definitely use him for another party. Thanks, Glenda B. from Islip, New York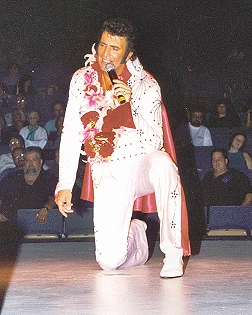 elvis show---don anthony
date-sept. 19th 2015--babylon ny
Hi Don Anthony
My Aunt Maureen is a huge Elvis fan. For her 50th birthday party, I hired Don Anthony the Elvis Impersonator. Maureen has Down's Syndrome and lives in a special needs home with 7 other residents. Don Anthony made her day! My aunt, the residents and all of our guests thoroughly enjoyed his performance. He sang to her giving her lots of personal attention and danced with her and all of the residents. It was an event none of the residents will ever forget! He looked and sounded just like the King! He was on time and very professional. I would HIGHLY recommend Don Anthony to anyone looking for an exceptional Elvis entertainer!
Julie Larsen
Julie DeSimone-Larsen, D.M.D., F.I.C.O.I.
Bohemia Dental Arts
1125 Smithtown Avenue
Bohemia, N.Y. 11716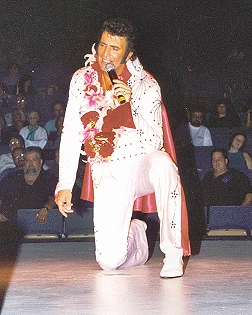 elvis show---don anthony
aug. 28th. 2015
Hey Don anthony -  I just wanted to thank you for that great

 elvis

 show you performed at
Richies retirement party last Friday at Koenigs in Floral Park.  I thought u
were very good but Richie thought u were great.  This is a 73 yr old man who saw
Elvis over 150 times & actually met him twice!!  With pictures to prove it.  So
that's a hell of an endorsement !!  U totally made our night & I can't thank u
enough. King of rock n roll baby !!  Rock on. 
Thanks again you are great at
what you do !!! 

Scott DeMange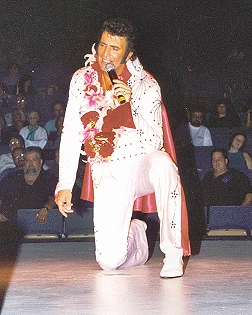 elvis show--don anthony
date--july 17th 2015
at--vitros --howard beach ny
Don Anthony is the best Elvis impersonator out there. I hired him for my husband's 30th birthday and all of our guests loved him. He has so much energy
and passion when he performs and really gets everyone off their feet. I can't say enough great things!

Gabrina, Howard Beach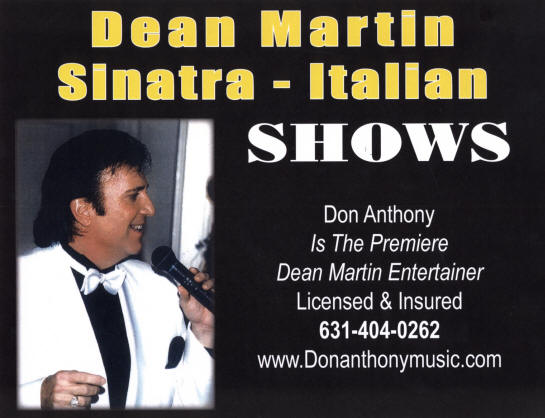 sinatra--dean martin show
date------july 11th--2015
don anthony--entertainer
At Filominas's Restaurant , Franklin Square, long island ny Long Island...90th birthday party for our Dad, Ben "My Way" Pettinato..the restaurant "ROCKED" thanks to the incredible performance of Mr. Don Anthony, from Dads favorites, old blue eyes Frank Sinatra, the incredible Dean Martin the suave Mr. Engelbert Humperdinck & the King Elvis..Don's performances were spectacular ..comments all evening what a great time everyone was having...We danced, sang along with Don, just a great fun evening..and Dad,,well he was so taken aback when Don sang "My Way" to him..then Happy Birthday & presented him with a bottle of vino...and let's not forget the "kiddies" they had request as well, to which Don was all prepared to perform. Any future occasions, from young to old "Don Anthony" will be our number one choice & should be yours as well. Your party will be talked about & remembered for years to come. From the Pettinato Family. Thank You Don anthony you made this a very special 90th birthday party for Ben.

the pettinato family---
franklin square, long island ny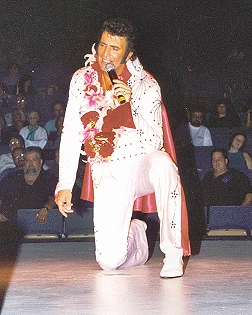 elvis show------don anthony
john
jackson-- nj
date-----june 6th. 2015
Don Anthony did Elvis for my birthday party and he did an amazing job. I had over 60 guests at my party and all my guests absolutely loved his performance. It was like Elvis was really in the building. He sounded great, looked just like elvis,had all the moves and kept the party alive. Very professional, reliable, and a pleasure to work with, I highly recommend Don Anthony as your elvis impersonator.
John--------jackson nj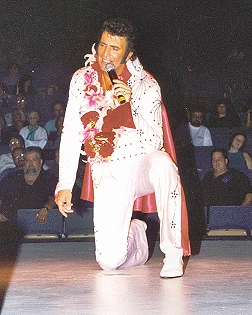 ELVIS SHOW - DON ANTHONY
FRANK LAMARSH
STATEN CATERERS--STATEN ISLAND NY
DATE--SAT. MAY 30TH. 2015

Don Anthony,
I just want to thank you again for the awesome show you put on at our American Legion Homecoming. Everyone was very impressed with how much you sounded and acted like Elvis and how you got everyone involved. I commented to my wife that I don't think I've ever seen a time when almost every couple was on the dance floor at the same time. The dance floor was more crowded then the Long Island Expressway during rush hour! Thanks again and we look forward to seeing you soon. you made everybody feel like elvis was in the room!!!!
Frank LaMarsh---american legion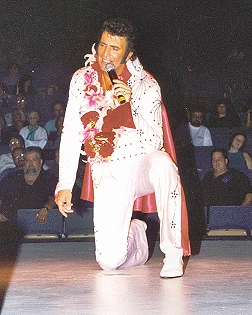 elvis show--don anthony--may 23rd, 2015
Don Anthony,
Thank you so much for the awesome, awesome elvis show. Our residents are still talking about it. They and I had such a wonderful time. I mean, who does not love Elvis. Spectacular elvis show- class and dignity. They loved taking the photos afterward. What a joy you brought to the lives of our seniors. We must have you back again and on a personal note as the director here, the shine you put in their eyes is priceless. Again, thank you so very much. You were amazing. you are a true elvis impersonator-- the best we ever saw!!!!
Laura Camper, CDP
Harbor Care Director
Village at East Farms
Waterbury, Connecticut 06705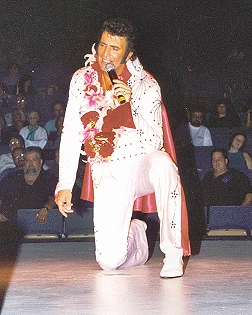 elvis show---don anthony
alyssa molcho ---long island ny
april 26th. 2015
I was planning a birthday party for my Uncle, a 67 year old man with Down's
syndrome and an Elvis fanatic. While searching the web for an Elvis impersonator
I came across Don Anthony. He was a gentleman from the start and a pleasure to
work with. From his on line videos I know he was going to be great. But when he
performed at the party he surpassed my expectations. His fabulous

 elvis

 appearance,
beautiful voice and charming personality made the party. Not only did he get my
Uncle to sing and dance along with him it he got everyone at the party to
participate. Don Anthony is a true professional and I thank him for making this
party a success. 
alyssa molcho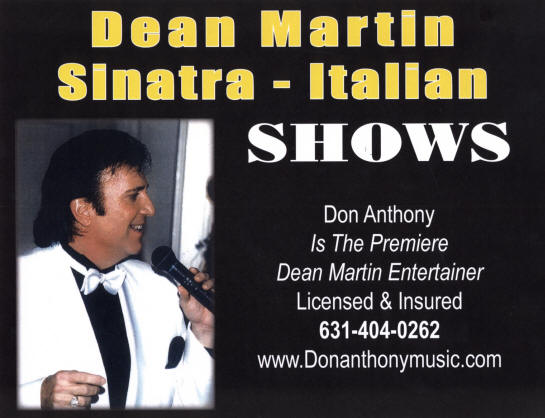 Sinatra - Dean Martin Show---don anthony
april 25th. 2015
sal scotto---yorktowne club---new jersey
Dear Don Anthony,
Your sinatra show exceed all excepetations. Many club members came up to me to let me know how good you were. In the beginning our crowd was not attentive and did not focus on the act and you noticed that and did a great job at reining in the audience. That is what a professional would do, very well done.
Additionally we liked to interactive nature of the show. You did a great job at engaging the women in the audience and did it in a very respectful and professional manner. Many people were asking when are we doing it again. you are a great sinatra entertainer keep up the good work
Thanks for a great night and for sure we will see you soon,
sal scotto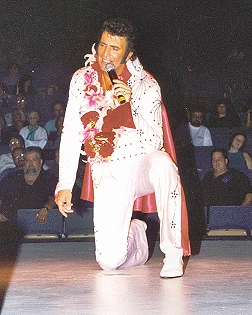 ELVIS SHOW-- DATE---3-29-15
DON ANTHONY-BIRTHDAY PARTY
RORY SULLIVAN---PEEKSKILL NY

Don Anthony was the ultimate elvis entertainer. He helped turn our mother's 70th birthday into an extra special day not just for the birthday girl but her 7 grand children ranging from from 7 months to 21 years old! Don Anthony did "The King" justice with his genuine vocals, energy and true elvis entertainment. I would recommend him without hesitation. He is a amazing elvis entertainer!!!!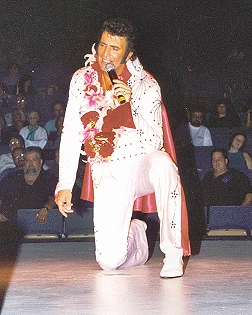 elvis show--don anthony
jan. 10th. 2015
carl alston
bridgewater manor, bridgewater nj
surprise 50th. birthday party for my wife!!!
Hi, Don Anthony
Apparently from the feedback we got from the guests, your elvis show were the hit of the party. Comments were coming in as soon as you were finished and even today at lunch with two of the guests, they told me that you turned a good party into a great party. You sang like elvis very well and were very professional in every way. My wife was very moved by your My Way rendition. She's very emotional and you picked the perfect song for her ( I knew she would be crying buckets lol). I am very lucky to have spotted your elvis show on the internet. You did exactly what you said you were going to do and boy, was I relieved when you came for me.
Thanks for a great job!- you are a true elvis impersonator-just like the king!!!
Carl Alston
<![if !vml]>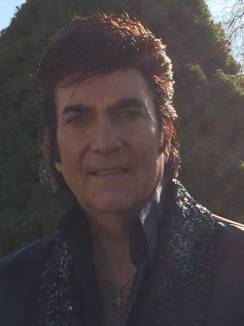 <![endif]>TOM JONES SHOW---DON ANTHONY--NOV. 8TH SAT. NITE--2014
Hi Don,
Just want to "thank you" for the o sooo much fun we had with you on Saturday evening, 11/18 2014 at Assaggini Di Roma Restaurant in Hazlet New Jersey. It was for my sister's big 60! She was truly surprised and not just for the surprise of the party itself but also when the DJ said he had someone special.................my sister actually said " who Tom Jones?" Then appeared singing "It's Not Unusual" Tom Jones Impersonator, Don Anthony. Your voice is fantastic, the outfit was fabulous and you did a great job of impersonating Tom Jones. I would highly recommend you to anyone who asks. You really made her feel special with the rose and singing Happy Birthday to her, and then dancing with her. I wouldn't have changed a thing.
As I mentioned to you, the owner of the restaurant was asking about you and I work at a local Senior Center and will give you a great review to my director in hopes she will hire you to do the same.
Thank you again, Sincerely,
Madeline Costello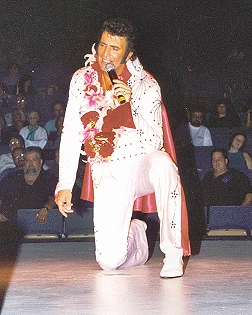 elvis show------don anthony
lou sposato----oct. 11th. 2014
at---peppercorns restaurant --hicksville ny
I hired Don Anthony the Elvis impersonator for my retirement party on October 11th, to do a elvis show for my wife and my 25th anniversary which was approaching. Don was fantastic. He has a great voice and it was like Elvis was in the room. He is a great showman has a great interaction with the crowd. I highly recommend him, he's very entertaining as elvis--- Elvis would be proud.
lou sposato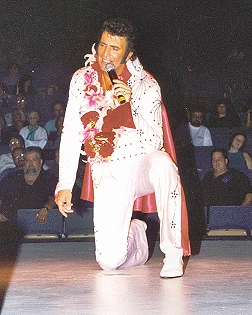 ---elvis show-----
Don Anthony as Elvis show
Sept. 21,2014--sunday
Our 75th birthday party was held at the beautiful sunset Harbor in East 
Patchogue, New York
Don Anthony was great. He sang and danced got the ladies and men to join him on 
the floor for some dance routines. We really enjoyed a great time of elvis  entertainment!  Thank you again Don Anthony!!!
Frances

 and hank champadne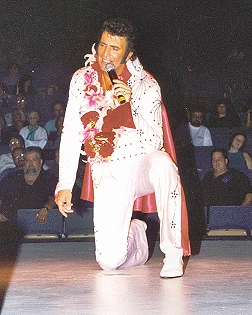 elvis show--don anthony
sept. 12th. 2014
at the watermill inn--- smithtown long island ny--wedding
On September 12th 2014 My oldest daughter was married and our celebration was held at the Watermill reception hall in Long Island N.Y. They picked their wedding song to be "Can't help falling in love with you " by Elvis Presley, this in part because they are huge fans of old Hollywood performers. My wife and I had seen Don Anthony perform at a local festival and thought that it would be a great idea to have "Elvis" sing their weeding song to them live. The performance was arranged with Don Anthony without anyone's knowledge and would be a complete surprise to my daughter and her new husband. When their first dance was announced the DJ introduced to them, as well as all our friends and family in attendance, of the special surprise that the bride's Parents had arranged. " Ladies and gentleman please welcome to the dance floor a special guest to sing the bride and grooms wedding song ELVIS PRESLEY!!" Don Anthony came out and WOWED the crowd with his elvis performance, my daughter and son in law were blown away and absolutely loved it. Don Anthony went on to perform two other songs and was a complete and total hit with all at the reception cheering and dancing to his music. Don Anthony conducted himself professionally, sounded great, had reasonable rates and even stuck around afterwards so that everyone could take pictures with him. To Don Anthony, my wife and I would like to thank you for making our daughter's wedding extra special and creating a memory that will last a lifetime.
Thank You!
Robert And Karen Fanelli
sinatra-dean martin show-
sept. 13th. 2014
don anthony--doing sinatra--dean martin --italian show-
wayne new jersey
Hi Don Anthony,
I just wanted to send you a HUGE thank you for your sinatra performance Saturday night. I can not begin to express how big of a hit you were at the party. All of my moms friends and family are still talking about how you did sinatra--and the italian songs.--- You were fantastic and a very memorable moment of the night. Our photographer capture some great moments of your performance and as soon as I have a copy of the photos I will send them your way.

Thank you again, you were PERFECT!!
Jen Perlaki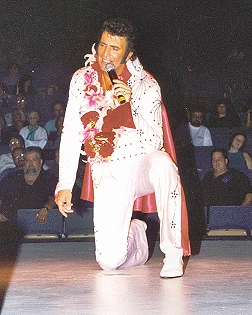 elvis show----don anthony
sept. 6th. 2014 massapequa -long island ny

We had Don Anthony come as Elvis to our company's event and he was a HIT! The crowd loved him and raved about his performance. We were happy with his professionalism. Don Anthony went above and beyond and exceeded our expectations. He had the charisma and is a great dancer---and and great elvis entertainer--what a voice!!!!
Corporate Loss Prevention Associates, Inc
Bellmore, NY.
Sincerely,
Shelly Shivgobin
Assistant Vice President
Corporate Loss Prevention Associates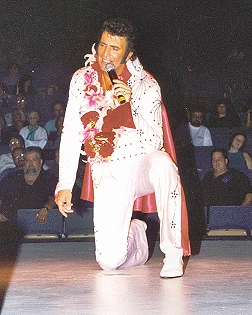 elvis show
---aug. 31st. 2014---bayville -long island ny
Hi,  Don

 anthony

-- aka ELVIS,
Thank you for completing and making our party such a huge success!  You were 
totally completely amazing last night!
We loved you and can't wait to see you again!
You're more gorgeous the the King himself!
Best elvis show  we ever saw--
Francesca Caputo n Family
Bayville , NY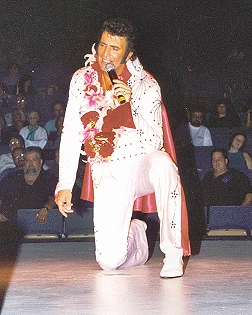 elvis show
----aug. 2nd. 2014-- bayport ny
Don

  anthony

, I just have to let you know how impressed we were with your block 
party-birthday performance yesterday in Bayport.  I was a little apprehensive 
beforehand, but your professional and highly entertaining elvis  show was perfect.  
Your voice and impersonation  of elvis was truly awesome.  So many people talked about it 
the rest of the night.  Thanks gain for a spectacular and very memorable moment 
for all of us.  We will definitely recommend you to others....
Thanks, James Bosse------bayport-- long island ny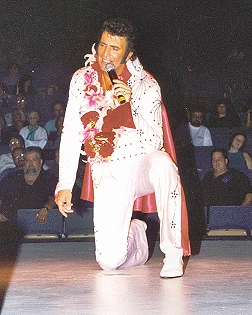 elvis show--don anthony
at famiglia's restaurant--in plainview-ny---bridal showel---sunday--july 20th. 2014
Don Anthony,
I just wanted to send my sincere thanks and compliments. The elvis show you put on for Maria's bridal shower was unforgettable! I overheard more than one set of people say it was the best bridal shower they had ever been to because of your elvis show--you made all of us feel like elvis was in the house--amazing-- I have a feeling you will be getting some more business from that group! My father-in-law was extremely pleased and the bride was blown away.
Thank you so much for the amazing entertainment.
Gina Balsamo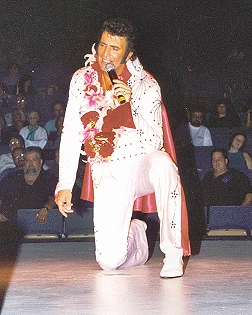 elvis-show---don anthony
dawn collins--hicksville ny
On July 19th 2014-- I had a Graduation Party for my daughter. Everyone is still talking about the entrance
Elvis made and how talented Don Anthony is. Don sounded, acted and looked just like Elvis! It was REALLY unbelievable!!
Everyone will be talking about Elvis for awhile.. and many have asked me for his card and plan to book him for their parties...
Elvis's music was provided by tony rubino---don anthony's --music guy-- who was also REALLY Great, very professional and such a pleasure to
have at the party too!! Don stayed for pictures afterwards and stayed until everyone had a picture with him.
I am VERY happy I booked Don Anthony for the party. He was a SMASH HIT-with his elvis show
Thank you Don and Anthony!!! You were REALLY GREAT!!!!
Dawn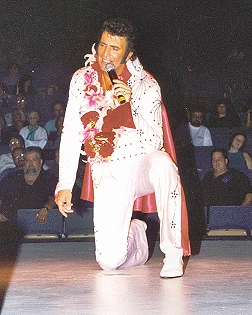 elvis show don anthony----------july 12th 2014
marge jackson, marltron nj.
Hi Don anthony,
Here you go.... thanks again. You were AWESOME!!!
Don,
I would like to personally thank you for the wonderful Elvis performance you did for my mother's 65th Birthday this past Saturday july 12th. 2014. Your performance made this milestone birthday a moment my mother will remember for the rest of her life!! It was AMAZING!!! You are such a professional and outstanding entertainer. My mother was so pleasantly surprised that you look, dress and sing exactly like "Elvis"!!! We really enjoyed how you engaged the entire audience with your performance. We couldn't take our eyes off of you the entire time. Your performance was well worth it! Tha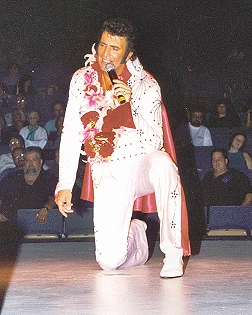 elvis show----july 11th. 2014
The executive board of Yonkers Scotti's senior center would like to congradulate Don Anthony for the terrific elvis show he put on at our center, he was warm, friendly and entertaining, and he gave the seniors.
a day that they can remember, I can't say enough about what a great job he did, I highly recommend him.
Ralph Cioffi
President of Senior Center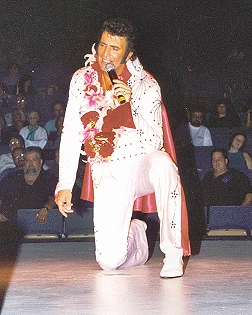 ELVIS SHOW--DON ANTHONY
DATE--JUNE 28TH. 2014
AT---IMMACULATE CONCEPTION HALL
LITTLE NECK, NY
Good morning, Don anthony,
We'd like to thank you again for the wonderful elvis performance at our 50th anniversary party on Saturday - you delighted everyone in the room (especially the ladies!) and everyone loved your voice, just like elvis. I'm so glad we kept it a secret and surprised everyone - including my husband! I have to thank our daughter Jennifer Pantorno who saw you perform at another affair last year and told us how terrific your elvis show was - she was certainly right! we thought you look just like elvis. your outfit in that white jumpsuit maybe believe elvis was in the room

Once again, thank you, thank you very much!
joan and jerry walsh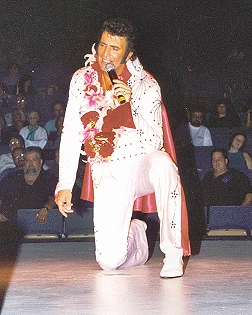 Elvis Show-- Don Anthony
June 21st., 2014
Thanks for a fabulous performance. I Loved every minute of it.
Mr. Don Anthony IS Elvis
Don Anthony performed at my brother Ed Dietz's 50th birthday party on Saturday June 21, at Yesterday's Restaurant in Bayville, New Jersey.
He was fabulous! What an entertainer! He looks like Elvis. He sounds like Elvis. The crowd loved him. I have never seen everybody run to the dance floor at a party. Even the men danced when Elvis asked them to. His entrance gave me goosebumps, it was better then a Las Vegas show!
He was a surprise guest so people went wild when they saw him! He sang a beautiful Happy Birthday to Eddie, presented him with a gift bottle of
wine, and then dedicated a song to him. He made sure that Eddie felt very special all night. But the best part, Don Anthony made everyone feel special. He was friendly and natural. He spoke to us between songs. He danced with us. It was a magical night with Elvis.

On another note, Don Anthony is a professional from start to finish. In the planning, he answered all of my questions and explained his show. He
arrived early, performed on time, and posed for pictures. Overall, he exceeded my expectation!

Thank you Don Anthony for memories to last a lifetime.

Sincerely,
Carol Dietz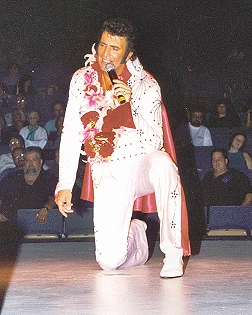 ELVIS SHOW--DON ANTHONY
MAY 18TH--2014
"I just want to say that-- Don Anthony's Elvis show was sensational. His performance at my daughter's communion party was out of this world. Every one of all ages enjoyed his performance. It was like having the king himself there. People are still talking about the party thanks to him. "
Samuel Gonzalez
Brooklyn, New York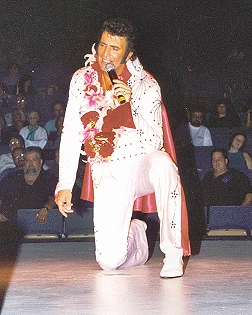 elvis show
march 16th. 2014 --sunday
don anthony-- as elvis was wonderful -- i can't praise his wonderful performance enough
he was so professional and polished--don anthony impressed with his elvis show all my friends and especially my girl friend who was delighted -since he was a surprise for her-she said it was like seeing elvis live i would love to have him back to perform again for us--he truly a great elvis performer--mary barschow------milford connecticut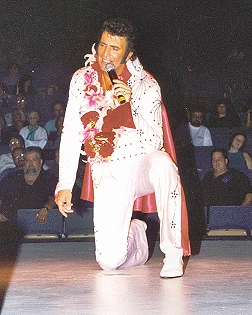 elvis show
kathy pellicani--date---jan. 4th. 2014
my parents 50th. wedding anniversary at mama mia's ristorante resturant bohemia ny. thank you so mush for the outstanding performance you gave as elvis for my parents 50th. anniversary-- you really look and sound like elvis.
your voice is spectacular!!!!!!
everyone really enjoy your elvis show... i would definitely like to have you at another event in the future. you were again just outstanding!!!!
you are great elvis entertainer--thank you kathy pellicani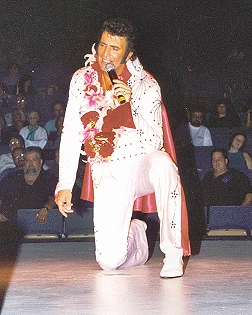 ELVIS SHOW
BILL KEARNEY------EAST ISLIP NY-----DEC. 14TH. 2013
I JUST HAD ELVIS --I MEAN DON ANTHONY AT MY CHRISTMAS PARTY
HE WAS ABSOLUTELY SPECTACULAR---IT WAS LIKE HAVING ELVIS LIVE!!!
IT WAS A TERRIFIC PERFORMANCE AND A GREAT SURPRISE TO MY GUESTS - WHEN ELVIS ENTERED THE BUILDING.
I WOULD CERTAINLY RECOMMEND --DON ANTHONY TO ANYONE CONSIDERING IT---HE ROCKED IT!!!!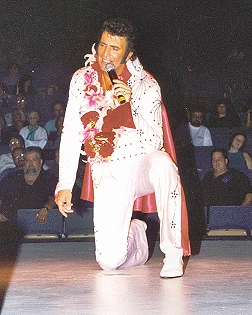 elvis show----don anthony
nov. 3rd 2013---at the miller beach surf club-----miller place--long island ny

we recently had a 50th birthday party for my husband
don anthony the elvis entertainer was so professional and such a fantastic performer.
he had my whole party up on their feet and brought my husband to tears. having never hired an impersonator before i was very leery
but don anthony was fantastic!!!!! his voice- his moves and he was so interactive with my guests.
we have seen other elvis impersonators before and he was far superior to them. we've seen atlantic city shows and legends in concert
and let me tell you he blew them away!!!!!--------i was so pleased i paid him more than his asking price--because he deserved it.
he made my husbands day and my guests are still talking about him..
best recommendation --hire him and you won't be disappointed--promise
don anthony is outstanding as elvis ---and superior to any other elvis impersonator in my opinion

karen erato----miller place--long island ny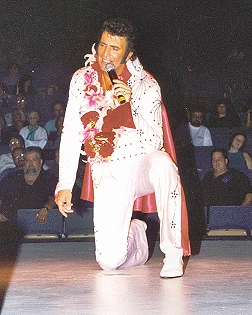 ELVIS SHOW---
AT SIROCCO'S CATERING HALL --BROOKLYN NY--NOV. 1ST
DEAR DON ANTHONY--
WHO LOOKS LIKE ELVIS ?---WHO SOUNDS LIKE ELVIS?--WHO MOVES LIKE ELVIS ??
THESE ARE VERY EASY QUESTIONS TO ANSWER --THATS RIGHT ---DON ANTHONY THE ELVIS ENTERTAINER
WHAT A SHOWMAN HE IS --HE GIVES EVERYTHING YOU COULD POSSIBLY WANT IN A PERFORMANCE,
HE MADE MY PARTY A TOTAL SUCCESS---I HIGHLY RECOMMEND DON ANTHONY FOR YOUR NEXT PARTY OR EVENT
I KNOW I WILL CERTAINLY HIRE HIM AGAIN!!!!
BY THE WAY WE NEED A EXTRA STAR --HE'S NOT A 5 STAR PERFORMER ---HES A SIX STAR PERFORMER
GREAT JOB DON!!!!---YOUR ARE TRUE ELVIS IMPERSONATOR --WE FELT LIKE HE WAS REALLY THERE
YOUR VOICE IS INCREDIBLE--JUST LIKE ELVIS --YOU ARE THE BEST ELVIS ENTERTAINER- WE EVER SAW --AND WE SAW THEM ALL
STEVE CAMPANELLA---BROOKLYN NY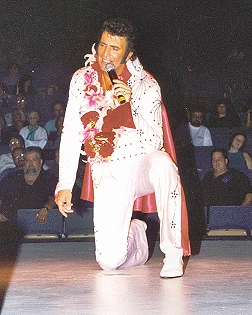 ELVIS SHOW------JULY 4TH---2013--AT NORTH FOLK COUNTRY CLUB--- NORTH FOLK--- LONG ISLAND NY
Dear Don Anthony,
I just wanted to tell you what a great job you did at the North Fork Country Club last fall and this summer. Last fall we had a "sock hop" dinner dance for our members at the club. About 100 people attended and had a great time. Tony and his wife opened up with lots of music from the 50's, 60's, and 70's. They were very personable and courteous to our members while creating an atmosphere of fun. Don arrived as Elvis around 8:30 and one of our members provided a vintage 1950 Mercury as a backdrop. The Elvis performance was great as Don sang all the old favorites. But the best part was when he wandered out into the audience and mingled with the guests, giving them roses and singing love songs to the ladies. He also did a great job of getting the members up to the dance floor and performing with him. All in all it was great fun.
More recently, on July 4th, Don anthony the elvis impersoantor, performed for our family BBQ. Once again they did a good job of adapting to their audience – this time lots of families with children and grandchildren. The little kids didn't know who Elvis was, but still enjoyed dancing with hula hoops and with each other. The grandparents in the background were loving the old music. you are are great elvis entertainer--you look just like him and your voice is outstanding!!!! you would make any party or event a big hit
Thanks for doing such a good performance and we look forward to having you here at the club again.
Sincerely, John Ross, Club Manager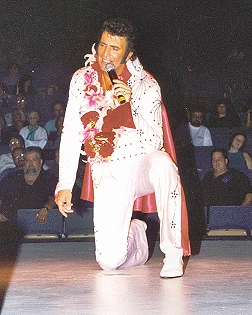 elvis show
lorenzo's birthday party
at ---russo's by the bay--- --howard beach ---------------6-20-13
hi don anthony,
i wanted to thank you so mush for doing your elvis show at my 50th. birthday party you looked just like elvis with your wonderful elvis out fit --just like what he wore --wonderful. your voice was great ---wow -- how the whole 250 poeple were in awe of you !!!! you're also a nice guy who always answers the phone or gets back to the customer soon!!! its important to me to have someone who communicates well when your planning a party.
you a great elvis entertainer ---- i would recommend you to anyone!!!
stay well and god bless you. thank you ----thank you very much
lorenzo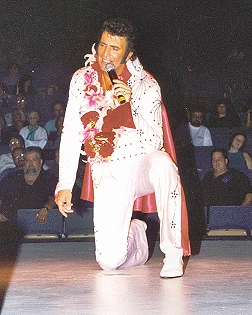 ELVIS SHOW
AT BUTTERFIELDS RESTAURANT --HAUPPAUGE
JUNE 1ST-----2013
DEAR MR. DON ANTHONY--------ELVIS IMPERSONATOR
WE LOVE ELVIS --LOVE ELVIS MUSIC
DON ANTHONY YOU ARE THE REAL DEAL !!!!!
HIS PERFORMANCE OF ELVIS AND HIS MUSIC IS THE CLOSEST WE WILL EVER COME TO ELVIS
YOU GAVE THE GUESTS AT MY PARTY A SHOW THEY'LL NEVER FORGET .
DON ANTHONY AS ELVIS IS TRULY ENTERTAINING. DON ANTHONY HAS PERFORMED TWICE FOR US.
EACH PARTY HAD SEVERAL DIFFERENT AGE RANGES AND EVERYONE WAS EQUALLY MESMERIZED
BY HIS PERFORMANCE------WE ALL FORGOT IT WAS A IMPERSONATION--IT WAS LIKE SEEING ELVIS LIVE
IN PERSON--
LOOK NEAR AND FAR , YOU WON'T FIND A BETTER, MORE TALENTED ELVIS IMPERSONATOR
THAN DON ANTHONY----GREAT JOB!!!! DON
MARIE GIOVANNIELLI------HAUPPAUGE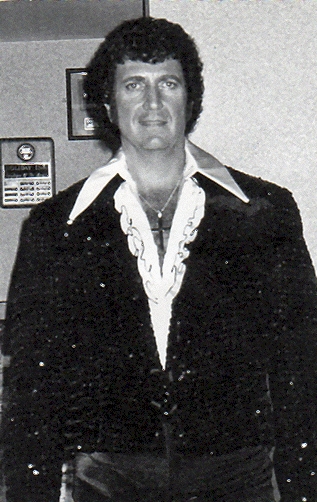 TOM JONES SHOW ----BY ------DON ANTHONY
CHRISTINE RANDAZZO----FRANKLIN SQUARE NY
MAY 20 TH. --2013
DEAR DON ANTHONY,
I JUST WANTED TO LET YOU KNOW THAT MY SISTER IN LAW RETIREMENT PARTY WOULD NOT
HAVE BEEN THE SAME IF YOU WEREN'T THERE !!!!!---YOUR FANTASTIC IMPERSONATION OF TOM JONES
BROUGHT BACK SO MANY GREST MEMORIES OF THE REAL TOM JONES .
YOU LOOK AND SOUNDED JUST LIKE TOM JONES ---YOUR OUTFIT ---AND VOICE WAS AMAZING!!!!
YOU ALSO GOT THE WHOLE PARTY ON THE DANCE FLOOR ...MY SISTER IN LAW WAS SO HAPPY AND ENJOYED YOU SINGING TO HER
AND SINGING HER HAPPY BIRTHDAY ----ESPECIALLY WHEN YOU SANG WHATS NEW PUSSY CAT !!!!!
YOU WERE THE HIGHLIGHT OF THE PARTY!!!!
I CAN'T THANK YOU ENOUGH FOR COMING OUT TO MASSAPQUEA ON MEMORIAL DAY
YOU WERE FANTASTIC AS TOM JONES --YOU ARE A GREAT IMPERSONATOR--AND SINGER
WE WILL BE CALLING YOU AGAIN ----CHRISTINE RANDAZZO----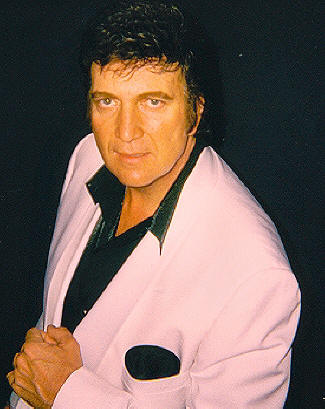 SINATRA --DEAN MARTIN -ITALIAN SHOW --BY --DON ANTHONY
NICHOLAS AND ANGELA CONZO
DEAR MR. DON ANTHONY,
I AM SENDING THIS LETTER BECAUSE OF THE EXCELLENT PERFORMANCE BY YOU --DOING FRANK SINATRA
YOU SANG ALL THE SONGS THAT WE LOVE TO HEAR ----SUMMERWIND ----MY WAY --- ALL OF ME --AND THE ITALIAN SONGS --
YOUR DJ WERE GREAT TOO ----TONY RUBINO ---HE WAS GREAT !!!
ON MAY 25TH 2013-- SAT NITE ----WAS THE ACTUAL DAY THAT MY WIFE AND I WERE MARRIED 50 YEARS AGO
THE MUSIC AND YOUR PERFORMANCE AS SINATRA ---DEAN MARTIN --AND THE WAY YOU SANG THE NEAPOLITAN
FAVORITES EXCEEDED OUR EXPECTATIONS--YOU HAVE A WONDERFUL VOICE --JUST AMAZING!!!
THE STAFF AND THE PARTY OF THE BELLA VERDE CATERING HALL EXPRESSED THEIR SATISFACTION WITH THE WAY
YOU GAVE YOUR PERSONALIZED ENTERTAINMENT.
PLEASE KNOW THAT YOU MAY COUNT ON US FOR A RECOMMENDATION--- YOU DID A BEAUTIFUL JOB AND WE COULDN'T ME MORE PLEASE .
NICHOLAS AND ANGELA CONZO----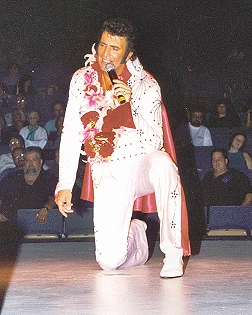 ELVIS SHOW----
MICHAEL S.-------RONKONKOMA CHAMBER OF COMMERCE
MAY 2, 2013--AWARDS NIGHT IN RONKONKOMA
WINDOWS ON THE LAKE
OR WE CAN SAY -- A GREAT PERFORMANCE---DON ANTHONY AS ELVIS
DON ANTHONY PERFORMED FOR AN AWARDS DINNER FOR THE RONKONKOMA CHAMBER OF COMMERCE
ATTENDED BY 150 GUESTS. DON ANTHONY DID A GREAT PERFORMANCE AS ELVIS AND HAD THE CROWD
ENTERTAINED THE ENTIRE TIME. HE SANG ALL THE CLASSIC SONGS THE GUESTS WANTED TO HEAR . HE GOT THE CROWD INVOLVE
WITH MANY GUESTS DANCING AND INTERACTING ALONG WITH DON ANTHONY.
HIS PERFORMANCE WAS EXACTLY WHAT YOU WOULD WANT FOR SUCH AN EVENT. I HIGHLY RECOMMEND HIM FOR ANY EVENT YOU ARE CONSIDERING.
HE ARRIVED EARLY AND WAS READY TO PERFORM ACCORDING TO OUR TIGHT SCHEDULE. HE EVEN BROUGHT A PERSONAL ASSISTANT TO
HANDLE THE AUDIO AND TO MC THE INTRODUCTION. PRIOR TO THE EVENT,COMMUNICATION WAS VERY EASY.
DON ANTHONY-- YOU ARE TRULY A GREAT ELVIS ENTERTAINER AND IMPERSONATOR.. --- WE WILL USE YOU AGAIN --THANK YOU MICHAEL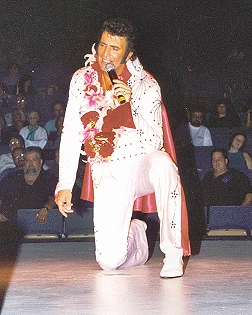 ELVIS SHOW-----APRIL 13TH. 2013
HILLSIDE PUBLIC LIBRARY
NEW HYDE PARK, LONG ISLAND NY
MR. DON ANTHONY
YOUR RECENT PERFORMANCE AT THE HILLSIDE LIBRARY AS ELVIS --THE KING--IS STILL BEING
TALKED ABOUT!------FROM YOUR COSTUME TO YOUR EXCELLENT RENDERING OF SO MANY OF THE FAMOUS ELVIS HITS,
YOU MEMORIES FLOODING BACK TO THOSE WHO REMEMBER ELVIS BURSTING ONTO THE AMERICAN MUSICAL SCENE--AND
YOU INTRODUCED SOME OF THE YOUNGER AUDIENCE MEMBERS TO A TALENT THAT WILL NEVER BE FORGOTTEN. NOT
ONLY DID YOU LOOK LIKE ELVIS, BUT YOU SOUNDED JUST LIKE HIM!
THE LADIES WERE THRILLED WITH THE TEDDY BEARS AND PERHAPS EVEN MORE WITH THE OPPORTUNITY TO DANCE WITH YOU
WHILE GENTLEMEN CERTAINLY LEARNED SOME NEW MOVES FROM YOU!
YOU MADE IT A FUN -FILLED MUSICAL EVENING FOR ALL AGES.
WE ARE SO PLEASED THAT YOU WERE ABLE TO SHARE YOUR TALENTS WITH OUR COMMUNITY AND LOOK FORWARD TO
WELCOMING YOU BACK TO THE HILLSIDE LIBRARY.-----YOU ARE ONE OF THE BEST-- ELVIS IMPERSOANTORS THAT WE EVER SAW!!
AGAIN THANK YOU----
SUZANNE MOLCZAN
ADULT PROGRAM COORDINATOR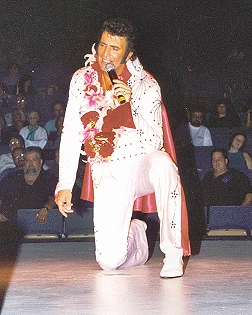 ELVIS SHOW---DON ANTHONY-----FEB 23RD- 2013--SAT NIGHT
BROWNSTONE CATERING HALL ---- PATERSON NEW JERSEY
TO WHOM IT MAY CONCERN--
THE PASSAIC COUNTY HISTORICAL SOCIETY WOULD LIKE TO THANK DON ANTHONY FOR HIS WONDERFUL ELVIS SHOW SHOW HE PUT ON AT OUR ANNUAL BEEFSTEAK DINNER AT THE BROWNSTONE'S NEW JERSEY- ON SAT NITE FEB 23, 2013-----WE THOUGHT ELVIS WAS IN THE BUILDING --HE'S JUST AMAZING--HOW HE MAKES YOU FEEL ELVIS --
HE HAS A WONDERFUL VOICE ---GREAT LOOKS TOO!!!----HIS ELVIS SHOW HAD THE CROWD, SINGING, DANCING, AND CLAPPING.
DON ANTHONY AS ELVIS BROUGHT BACK MANY MEMORIES----HIS ELVIS SHOW WAS VERY PROFESSIONAL---HE LOOKED AND
SOUNDED JUST LIKE ELVIS ---IF YOU CLOSE YOUR EYES YOU WOULD SWEAR IT WAS ELVIS ---THE LADIES WERE GOING CRAZY OVER HIM----
WE ARE LOOKING FORWARD TO HAVING BACK--DON ANTHONY IS A TRUE PROFESSIONAL --GREAT SHOW AGAIN
THANKS FOR MAKING US SO HAPPY THAT NIGHT.
YOURS TRULY ,
LORRAINE YURCHAK
VICE PRESIDENT--PASSAIC HISTORICAL SOCIETY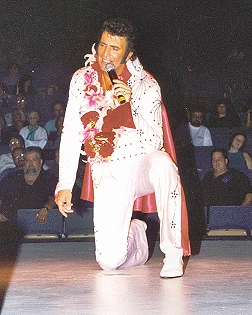 HANK AND BEA'S--- 50th --ANNIVERSARY PARTY
SUNDAY AUG. 26TH 2012----------DON ANTHONY'S ELVIS SHOW
SMITHVILLE INN ----ON ROUTE 9 IN GALLOWAY NEW JERSEY
DEAR----DON ANTHONY --ELVIS ENTERTAINER
WHAT CAN I SAY THAT WOULD BEST DESCRIBE THE HAPPINESS THAT YOU BROUGHT TO -BEA AND I-- AS WELL AS ALL MY FAMILY AND FRIENDS. WE'VE BEEN TO MANY PARTIES THOUGHOUT OUR 50YRS. WHILE MOST CAN BE DESCRIBE AS SAME OLD, SAME OLD, --BUT HAVING YOU DO YOUR ELVIS SHOW --AT OUR PARTY MADE IT STAND OUT FROM ALL THE OTHERS AS ONE OF THE BEST CELEBRATIONS, --AND THIS ISN'T COMING FROM ME---THE PHONE CALLS THAT KEEP COMING IN ALL EXPRESS THE SAME FEELING --THAT WAS THE BEST ELVIS SHOW THEY EVER SAW--IT BROUGHT BACK MEMORIES--OF THE KING OF ROCK AND ROLL-- YOU ARE TRULY AMAZING PERFORMER--AND A GREAT ELVIS ENTERTAINER-- YOU ALSO GOT EVERY ONE INVOLVE IN THE SHOW--THANK YOU AGAIN--WE WOULD TELL ALL OUR FRIENDS ABOUT YOU--
BEA AND HANK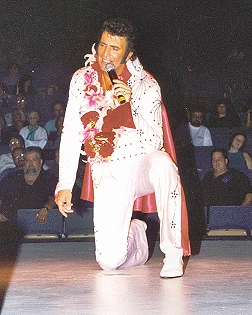 JULY 30TH. 2012--FRIDAY NIGHT
ITALIAN -AMERICAN CLUB--RIDGE -LONG ISLAND NY
MY NAME IS- JACK ZIZZO -- I AM PRESIDENT OF THE ITALIAN AMERICAN CLUB IN LEISURE VILLAGE.------I FELT I HAD TO TELL YOU TO THANK YOU FOR THAT WONDERFUL EVENING YOU GAVE OUR MEMBERS ON FRIDAY JULY 27TH. DOING YOUR ELVIS SHOW --WOW WHAT A NIGHT ---I BEEN PRODUCING SHOWS FOR OVER 20YRS. -- I HAD COMEDIANS,-DOO WOP BANDS --18 PIECE BANDS --SOLO SINGERS--DANCERS--AS FAR AS ENTERTAINERS GO- NO ONE CAME CLOSE TO WHAT YOU DID IN YOUR ELVIS SHOW --WE WERE OVER 250 MEMBERS AND I FELT EVERY ONE WAS MESMERIZED BY YOUR VOICE --AND HOW YOU MADE THEM FEEL LIKE-- ELVIS WAS IN THE ROOM--YOUR PERSONA ALSO THOSE GREAT ELVIS MOVES--- PLUS YOUR DJ--WAS GREAT ---
DON ANTHONY ---BECAUSE OF YOUR ELVIS SHOW YOU DID FOR US --MY STOCK WENT UP--
THANK YOU AGAIN --YOU ARE A GREAT PERFORMER ---
SINCERELY JACK A. RIZZO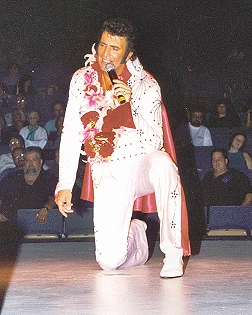 July 16th. 2012 hr singletons catering--bethpage ny
DEAR-- DON ANTHONY,
I AM WRITING THIS LETTER TO THANK YOU FOR SUSH A WONDERFUL TIME AT MY HUSBAND'S 50TH. BIRTHDAY PARTY ON SAT JULY 16TH. 2012 AT HR SINGLETONS CATERING -IN BETHPAGE LONG ISLAND NY. YOU AND THE DJ'S- TONY AND ELLEN WERE THE TALK OF THE NIGHT. MY GUESTS HAD SUCH A WONDERFUL THINGS TO SAY ABOUT MY ENTERTAINMENT AND I EVEN HAD A FEW PEOPLE ASK ME FOR YOUR CARD FOR FUTURE PARTIES. DON ANTHONY- YOUR FRANK SINATRA SHOW WAS OUTSTANDING!!! YOU MADE US FEEL LIKE SINATRA WAS THERE. YOUR VOICE IS PHENOMENAL AND MOST OF ALL YOU MADE MY HUSBAND DANNY NIGHT UNFORGETTABLE!!! HE LOVED THE BOTTLE OF RED WINE YOU GAVE HIM-FOR HIS BIRTHDAY AND TO BE HONEST , HE OPEN IT THAT NIGHT WHEN WE GOT HOME . THE MUSIC BY YOUR-- DJ'S -TONY AND ELLEN WAS RIGHT ON --ALITTLE SOMETHING FOR EVERYONE.
QUITE HONESTLY, I COULDN'T HAVE PICKED A BETTER ENTERTAINMENT COMPANY TO PERFORM AT MY PARTY----THANK YOU DON ANTHONY- YOU ARE A WONDERFUL PERFORMER AND SINGER -ENTERTAINER -IMPERSONATOR--
YOU DID A SUPERB JOB AND I WOULD HIGHLY RECOMMEND YOU FOR ANY PARTY OR EVENT IN THE NEAR FUTURE.
BEAT REGARDS,
JENNIFER GALLANTE
BETHPAGE--NY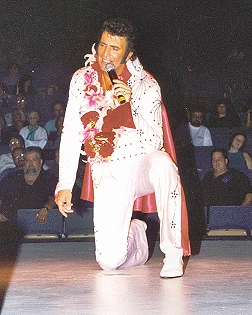 RARITAN VALLEY COUNTRY CLUB
RARITAN, NEW JERSEY 08869
JULY 2, 2012
DEAR DON ANTHONY,
WOW, IS ALL I CAN SAY ABOUT YOUR ELVIS SHOW -YOU WERE THE HIGHLIGHT AT OUR 50TH. HIGH SCHOOL REUNION THIS PAST WEEKEND. WE HAD SPOKEN ON THE PHONE SEVERAL TIMES AND I HEARD YOUR CD, BUT I WAS SO PLEASANTLY SURPRISED WHEN I SAW YOU IN PERSON AND THEN HEARD YOU ENTERTAIN. I BELIEVE WHEN YOU WALKED INTO THE ROOM OF 150 PEOPLE ,THEY WERE NOT SURE WHAT TO DO. --YOUR IMAGE AND DEMEANOR WERE ELVIS AND THEN THEY WERE MESMERIZED. YOU GOT EVERYONE INVOLVED AND WHEN YOU GOT THE WOMEN AND GUYS UP TO DANCE, IT WAS THE HIGHLIGHT OF THE EVENING. WE DID NOT WANT THE EVENING TO END. WHEN YOU CAME OUT LATER TO DO YOUR SECOND SHOW --YOUR SINATRA -DEAN MARTIN -SHOW THAT WAS GREAT TOO--YOU ARE A GREAT ENTERTAINER AND SINGER---YOU SHOULD BE IN VEGAS YOUR DJ WAS GREAT TOO --HE PLAYED THE GREAT MUSIC WE LOVED -- HE WAS VERY ENTERTAINING - THE COMMITTEE WAS TRYING TO MAKE THIS OUR 50TH. REUNION, AN OVER TOP EVENT AND DON ANTHONY --YOU DID JUST THAT. IT WAS A PLEASURE WORKING WITH YOU , EVERYTHING WENT SMOOTHLY AND YOU WERE TERRIFIC
SINCERELY,
MELISSA SMITH
COMMITTEE CHAIR
BRHS 50TH. CLASS REUNION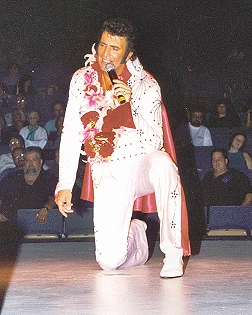 March 5, 2012
To whom it may concern..
Had a surprise birthday party for my wife Rosemarie,March 3rd 2012 at the Milleridge Inn in Jericho NY.About 50 guests.The biggest surprise is when Don Anthony entered wearing a white Elvis costume singing a Elvis song.Great voice.The ladies loved it, the guys too. My wife has never been so surprised. Don sang to my wife,had all the ladies doing a line dance, the guys doing Elvis moves.He did at least 10 of Elvis's songs, and stayed for photos after the show.A true entertainer,and nice guy.Parties are soon forgotten,not this one!!
John L. Long
Island,N.Y.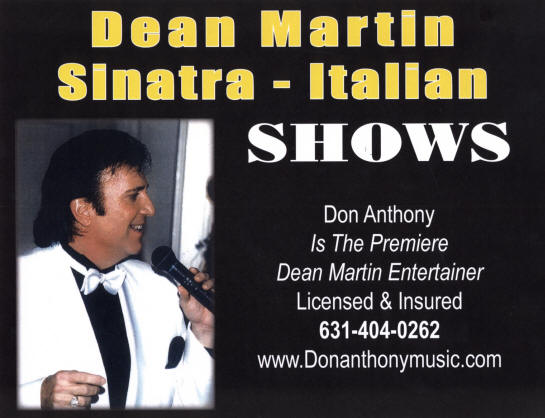 2/22/12
TO WHOM IT MAY CONCERN,
ON SATURDAY, JANUARY 28, 2012 -DON ANTHONY PEFORMED AT MY DAUGHTER -IN -LAW'S BIRTHDAY PARTY IN LEVITTOWN.
HE DID A MEDLEY OF SONGS DOING DEAN MARTIN, FRANK SINATRA, TOM JONES ,ENGELBERT , AND ELVIS. TO SAY HE WAS ENTERTAINING IS AN UNDERSTATEMENT !!! HE WA FABULOUS!!!!
HE HAD THE CROWD GOING FOR THE ENTIRE HOUR HE PERFORMED. EVERYBODY LOVED HIM.
DON ANTHONY HAS AN AMAZING VOICE AND GREAT STAGE PRESENCE. HE IS THE CONSUMMATE PROFESSIONAL AND GIVES HIS ALL TO WHATEVER SONG HE IS SINGING. I HAD DON ANTHONY PERFORM AS ELVIS AT MY SON IN LAW'S 40TH. BIRTHDAY PARTY IN JULY OF THIS PAST YEAR AND AS ALWAYS, HE BROUGHT THE HOUSE DOWN!!!
IF YOU ARE LOOKING FOR AN ENTERTAINER WHO IS CHARMING, VERY GOOD LOOKING AND A GREAT SINGER ----DON ANTHONY IS FOR YOU. I AM VERY HAPPY TO RECOMMEND HIM FOR PARTIES AND EVENTS OF ALL TYPES. --YOU WILL NOT BE DISAPPOINTED.
JUDY FASANO---LEVITTOWN, NY 11756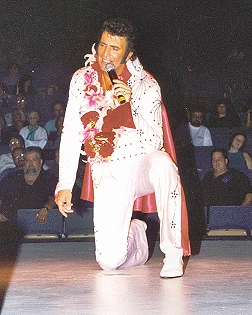 11/12/2011
To Whom It May Concern:
Don Anthony did his "Elvis Show "at our annual fundraiser and was excellent. We had 200 people in attendance and everyone had a great time. In addition to his strong voice Don was engaging and got the whole audience involved. We had some special needs kids in the audience and Don was patient and gave them special attention much to the delight of the audience. He even took the time to sing "Happy Birthday "to one of them. Don is a true professional and I would recommend him highly for your event. When Don wasn't performing his D. J.'s, Tony and his wife Ellen, kept the party going with just the just the right type of music for our crowd. Their selections kept the crowd dancing, but also enabled people to talk over dinner without having to scream across the table. They worked smoothly around our constant interruptions as we made announcements during the course of the evening.
<![if !vml]>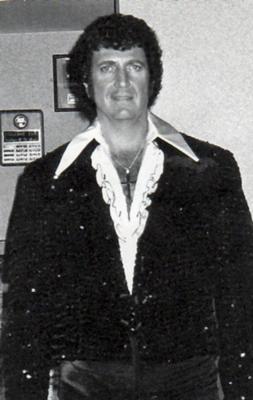 <![endif]>
Dominick Giusto
Financial Secretary and Committee Chairman
Thanks, guys for making our "Elvis Night" a success.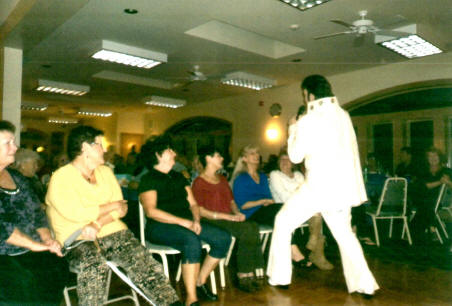 Your Elvis Show
October 3, 2011
Dear Mr. Don Anthony - AKA "Elvis":
We just wanted to let you know how very much we appreciated your coming to our community to perform on October 1, 2011.
Your show was a "sellout" with the maximum number of people that we could accommodate in our clubhouse. We know that some of the attendees have seen you perform in the past and had nothing but rave reviews about your show. Well we can add to that now. Your show was fantastic and your performance was enjoyed by all. We certainly would recommend your show to anyone that would ask.
Your interaction with the members of our community was outstanding. You encouraged many to join with you on stage and boy were the ladies "loving it". You added a very special touch by handing out roses to some of the ladies as you sang different songs. This was a very lovely gesture on your part. You asked for audience participation in singing along with you on several songs and again, they loved it. You also had a little dance performance by some of the men that were good sports and agreed to get up and do some hip movements. We cannot express enough how much this show brightened the night of many who attended and enjoyed the happiness of the show. Again, we say thank you.
Sincerely,
John Machalski, 2nd VP Glenwood Village Riverhead, NY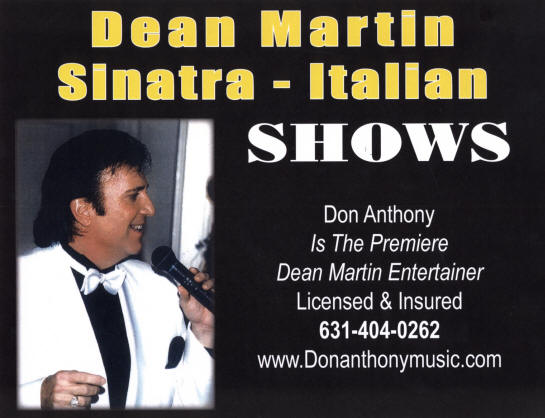 ANTHONY R.
EVENT DATE -JULY 31ST-2011 BIRTHDAY PARTY IN BAYSHORE
POSSIBLY THE GREATEST ELVIS ALIVE—
DON ANTHONY SINGS WITH HEARTH AND SOUL AND ENJOYS IT TOO!!!--I HEARD HIM DO ELVIS -DEAN MARTIN -FRANK SINTRA—ENGELBERT -TOM JONES --
HE WAS AMAZING -GREAT ENTERTAINER -ALL MY GUESTS WERE PLEASE WITH HIS ACT -AND GAVE THEM SOMETHING TO REMEMBER FOR YEARS TO COME-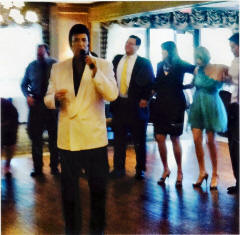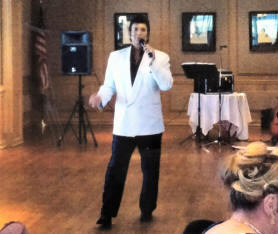 NANCY VAVASSIS 10/9/11
EVENT BIRTHDAY PARTY AT SOUTHWOOD COUNTRY CLUB
FOR MY MOTHERS BIRTHDAY -
DON ANTHONY DID A SINATRA -DEAN MARTIN SHOW FOR MOM-
HE WAS GREAT —ALL MY GUESTS LOVED HIM -HE HAS A WONDERFUL VOICE -
HE BROUGHT MOM A ROSE -SANG HER HAPPY BIRTHDAY -
SANG HER - JUST THE WAY YOU LOOK TONIGHT — MOM FELT ON TOP OF THE WORLD.
I WOULD RECOMMEND DON ANTHONY. HE WAS GREAT !!!!!!
Peter & Alice Boglino 6/8/2011
Don Anthony makes me feel like Elvis IS alive!
He is the complete Elvis Entertainer.
He would be great for birthdays, weddings, events. I highly recommend Don Anthony as an Elvis impersonator.